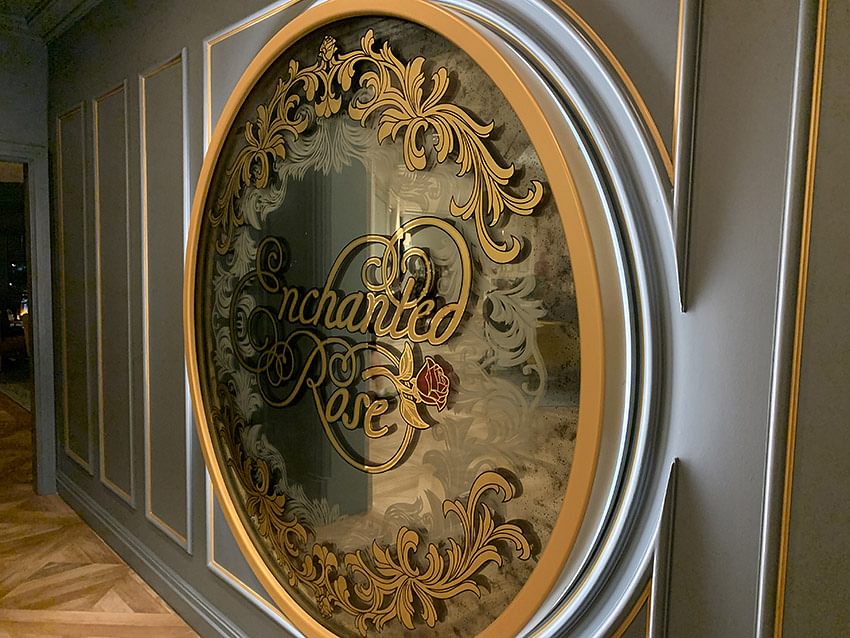 Salutations, Libation Explorers!
Here's one for The Supreme Resort fans. I've been spending a lot of time on the West Coast because, well, EarzUp! is a Disneyland podcast. However, recent events have prompted me to change the tune a bit. Not sure if you have picked up on this running theme, but Jason seems to have some sort of problem with the prices of drinks at the Disneyland Resort. This article puts a little spin on that classic complaint of a $17.50 Carthay Manhattan.
Several months ago, Disney opened up a new lounge in the Grand Floridian Resort and Spa. The Enchanted Rose reminds you of the feel of the live-action remake of Beauty and the Beast through lush drapery, furniture, and a bar selection that leaves the top shelves of most bars in the dust. All things you remember from the movie, right? The colors and such actually do evoke the movie in some ways, in my opinion. The lounge is quiet and fancy, without being too pretentious. Kind of like the Steakhouse 55 Lounge I wrote about in my award-winning (no) post a while back.
The cocktail menu at the Enchanted Rose is impressive. Take that top-shelf comment and make mixed drinks out of them. Like a Side Car from time to time? Try adding in Rémy Martin VSOP cognac. Your standard Boulevardier is bumped up with premium, Carpano Antica vermouth and Angel's Envy Port Barrel Finish Bourbon. Even a Negroni spices up its mix with Tanqueray Ten. What's the average cocktail price? $20. Yes. For a crisp Andrew Jackson, you can snag yourself a French 75 using Veuve Cliquot Yellow Label Brut Champagne and Hendrick's Gin.
Want more show with your cocktail? Enchanted Rose has two experiences called Love and Envy. Each of these cocktails are prepared at your table with a story to go along. I didn't take advantage on my last trip, but you better believe I'm going to try these out next time. Each combines premium liqueurs with trickier ingredients like green apple purée or agave syrup.
For those who enjoy something simple and expensive, there's the true top shelf at Enchanted Rose. Ever had a Macallan 25-year scotch? I've seen the bottle now, at least. If there's a cognac, whisky, or bourbon you have always wanted to try, this is the place. Just be ready to drop a Benjamin or two on the dram. Plenty of twenty-to-fortyish servings abound as well if you find butterflies floating out of your wallet.
Food. Always important when imbibing. Yeah, you can get caviar here. No big deal. For a slim $95, you can get sturgeon caviar. That's fish eggs, y'all. Or you can get awesome truffle fries, short rib sliders, or a cheese selection. Plenty of apps to share that are all less than $20, but all pretty filling and savory.
New to the WDW scene? Enchanted Rose is in one the most opulent resorts on the property, the Grand Floridian Resort and Spa. It's a short monorail trip around the lagoon from the Magic Kingdom itself. You've seen the place. If you're from Southern California, you might even recognize the similarity between this resort and the Hotel Coronado in San Diego. The lounge is on the second floor of the main hotel and is a great place to watch the east coast's elite wander through the lobby in their polo shirts. A quick duck inside the lounge and you are transported to a quiet place where you can feel comfortable in your evening wear or your t-shirt and Mickey ears.
Wait, you say! What about this dig on Jason from the top of the post?
One of the signature cocktails in this lounge is a Manhattan that puts the Carthay to shame. Why pay $17.50 for Bulleit Rye and vermouth in a glass when you can pay $25 for Whistle Pig 10-year Rye and vermouth in a glass? It's something I would never think to sully with other drinks, but there it is. I bought one. I enjoyed it. Very much.
At least, with such a premium liquor in a cocktail, you can justify the cost. Probably. I don't know. I sure did.
Next time, we'll return to the Disneyland Resort for more libations, but I wanted to take time to acknowledge the exceptional experience I had at Disney World. Not going any time soon? Make your own premium Manhattan!
Sorry. I was kind of waiting for the Carthay Circle post to discuss Manhattanship. I guess you'll have to wait.
Suspense!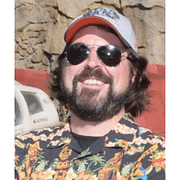 Author
Erik
Co-Host - EarzUp! | The Supreme Resort