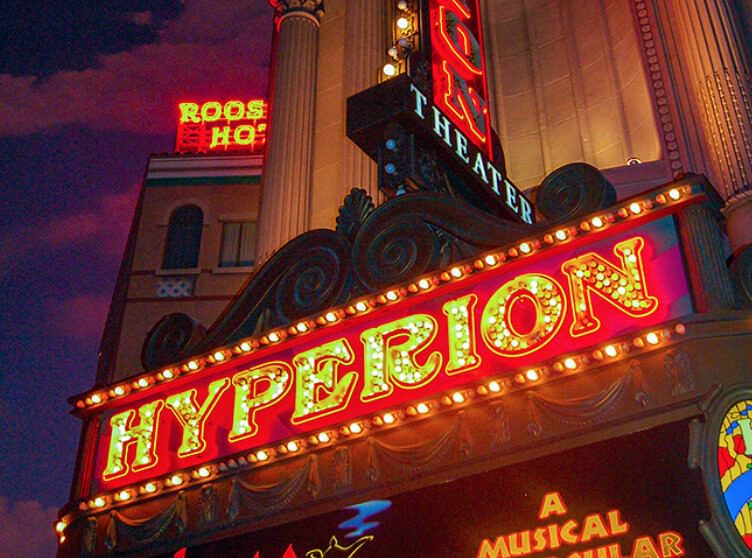 It's official, the Hyperion Theater is coming back to life after three years of inactivity with a brand new musical production that is sure to be a hit with audiences. Disneyland officials have stated that they are "excited to be exploring a new, limited-time offering for the Summer of 2023" and that they look forward to sharing more details in the future.
The entertainment team at Disneyland has posted a casting call for actors, singers, and dancers for the new limited-run musical in the Hyperion Theater at Disney California Adventure. Auditions will be held on February 26th at an undisclosed location in Anaheim. The casting call is looking for some key roles, including a young man on the cusp of greatness, a brave and intelligent woman with a strong English accent, a decisive and principled man with a sense of humor, a nobleman with a big heart, and a fun and musical sisterhood trio that acts as a Greek Chorus. These roles sound like they line up pretty much exactly with Hercules, Meg, Hades, and The Fates from the 1997 "Hercules" from Disney's animation studio.
The new show will be written by Tony-nominee Hunter Bell with music by Grammy-winner Christopher Lennertz. Bell has already made a name for himself by writing the book for "Villains Tonight" on the Disney Cruise Line, and Lennertz has served as music director on Disneyland's new "Wondrous Journeys" fireworks show.
In addition to the new production at Disneyland, there's also an off-Broadway "mythical new musical adventure" of Disney's Hercules currently playing at the Paper Mill Playhouse in New Jersey from February 16th to March 19th. Not to mention the Disney Cruise Line has already produced a Broadway-style show based on "Hercules," so it wouldn't be surprising if it makes its way to the next level at a Disney theme park soon.
The Hyperion Theater has a rich history as a proving ground for shortened one-act versions of Broadway-bound musicals based on popular Disney films such as "Aladdin" and "Frozen." "Frozen: Live at the Hyperion" was the last show to play at the 2,000-seat venue before it went dark in 2020 during the pandemic closure of DCA and Disneyland. The theater has been standing vacant since the theme parks reopened in 2021, but that's all about to change!
Image: DaveLand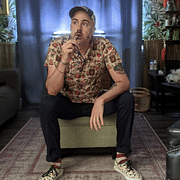 Author
Jason
Host - EarzUp! | In-Depth | Secret Show (Patreon Only)