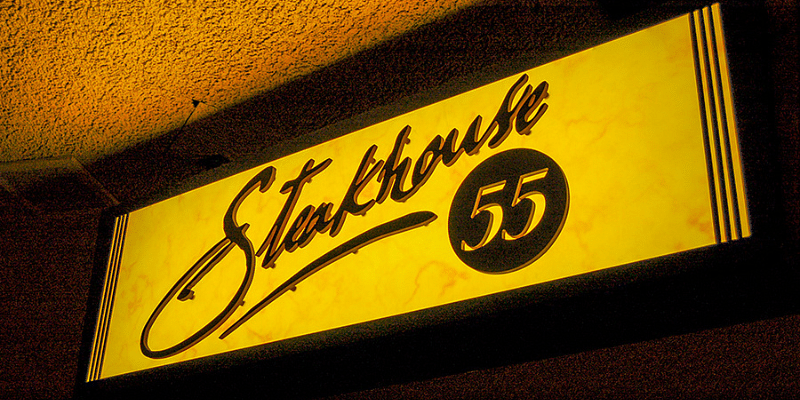 A New Experience Awaits Guests at Disneyland's Steakhouse 55
In a bid to create an enchanting and fresh experience for its visitors, the Disneyland Hotel has taken a bold step to transform its iconic restaurant, Steakhouse 55, into the intriguing "Craftman Bar." While specific details about the changes are yet to be revealed, the hotel's reputation for crafting exceptional dining spaces suggests an exciting and unique venture lies ahead.
Steakhouse 55, a premier dining spot at Disneyland Resort, opened on November 27th, 2006, replacing Granville's Steak House. When the Disneyland Hotel announced their reopening date in 2020, Disney later broke the news that Steakhouse 55 wouldn't return. It remained unused for two years, leaving many Disney fans lamenting the closure of one of their favorite upscale places to eat at. This year, Disney put up construction curtains at the location, hinting at exciting changes ahead.
A testament to the excellence of Steakhouse 55 lies in its accolades, racking up four stars by Orange County Register and a Golden Bacchus by SoCal Restaurant Writers. Zagat loves it, calls it "amazing," "a gem," and has the "best rib eye in town." Well, had, anyway.
While details on this new lounge experience remain scant, it will be great to have a new place to relax after a long day at Disneyland!
Photo courtesy of Davelandweb